Copy Service in Anderson, California
Legal cases require a lot of time medical documentation is necessary for protecting the health of patients. At Accurate Document Imaging, our licensed specialists are dedicated to providing the most affordable and trustworthy legal and medical copy services to our Anderson and other Shasta County clients. We have proven ourselves a leader in providing high-quality document reproduction services that cost less than paying your own staff to carry out the task.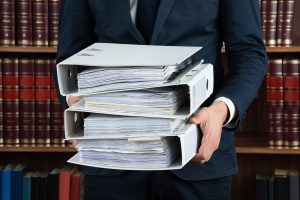 Legal Deadlines
Legal cases can be delayed and even dismissed in court if all of the required documents are not filed correctly and on time. We will not only locate the forms needed in your case, but will be sure that they are filled out, signed, served, and filed, as defined by the law.
The staff at Accurate Document Imaging uses state-of-the-art equipment to reproduce any time-sensitive documents. We will paginate, collate, and bind any legal materials including reports and transcripts, and then present them to you for your review.
Medical Security
Patient confidentiality is a top priority for medical providers and we make it a point to provide the same level of privacy for our clients. Without proper training, medical records can be misfiled, lost, or mistakingly destroyed. Our experienced staff has the training necessary for protecting your patients' confidentiality.
With our on-site medical document copy services, you can be sure that your patients' records will be properly scanned and printed in a controlled environment. We take extra care in order to keep all of your documents in their original order and return them to their original state when the job is complete.
There is no need to allow a small staff or looming deadlines impede on your ability to provide the best legal or medical services to your clients. The knowledgeable support staff employed by Accurate Document Imaging in Anderson and Shasta County will handle all of your copy service needs in a timely and secure manner. Meanwhile, you can redirect your focus back to your clients' legal cases or patients' medical needs.