Legal Photocopy in Anderson, California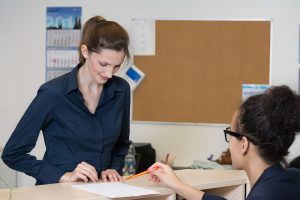 The filing of legal documents is a long and cumbersome process. What's worse, however, is standing in line at the courthouse just to discover that you are missing the required number of copies or a required piece of paperwork. Perhaps you worry that your clients' documents will not be kept confidential.
At Accurate Document Imaging we offer both accurate and secure legal photocopy services to Anderson, California, law firms of all specialties and sizes. Our staff of licensed specialists is well-prepared to duplicate your clients' court documents according to our clients' needs and preferences at competitive rates, allowing local professionals to focus on the more important aspects of litigation.
Document Accuracy
The staff we hire at Accurate Document Imaging are dedicated to providing the most complete and accurate legal photocopy services possible. They are always sure to keep documents orderly while they reproduce, collate, staple, and bind them for your review and distribution. We can handle any time-sensitive, high volume, document reproduction including, but not limited to, full-length reports and transcripts. This accuracy has given us a reputation as the leading legal photocopy service provider in Shasta County.
Document Security
Since 2003, our focus on providing secure copy services has helped Accurate Document Imaging grow into the leading provider we are today. All of our employees are bonded and their attention to security will provide you with the high-quality copies you need in a safe and timely manner. This commitment to security will never be at risk, even in cases of high-volume or urgent deadlines. You can be sure that your clients' confidential information will be kept secure.
If your firm is lacking the manpower or expertise needed to recreate accurate and secure documents for your Anderson, California, clients' cases, then look no further than the legal photocopy services offered by Accurate Document Imaging.