Process Servers in Anderson, California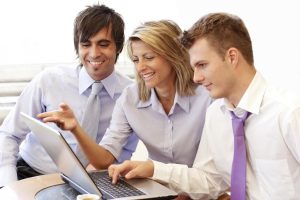 When it comes to filing court documents, both plaintiffs and defendants are held to strict time restrictions for serving the opposing party with copies of said paperwork. Unfortunately, the other parties in your case may be difficult to locate or may even avoid you when you try to serve them with your documents.
Luckily, the process servers employed by Accurate Document Imaging in Anderson, California, have the expertise necessary to ensure that your documents are delivered legally and on time.
Prompt Verifications
When it comes to hard-to-find parties, the process servers at Accurate Document Imaging have the access and experience required to locate anyone within a short period of time. They will take the time-consuming task of verifying addresses and locating the opposing parties or witnesses in your case off your hands.
We understand that your time is valuable. Our clients vary from private citizens to businesses and government agencies. Those seeking our services often do so because they have their own lives and jobs to think about. With our service, you will be able to focus on the more important aspects of your personal life.
Difficult Deliveries
Unwilling witnesses and opposing parties will often evade anyone they suspect of trying to serve them with court papers. This can make the task very difficult and time-consuming for private parties. By hiring Accurate Document Imaging, you gain an element of surprise that is not often available with private service.
The process servers employed at Accurate Document Imaging work closely with clients to ensure that your documents are legally and completely delivered to those needing to be served. We then sign and file the required "proof of service" with the courts that is needed to keep your case moving.
From eviction notices to subpoenas, the process servers at Accurate Document Imaging take pride in delivering prompt and reliable service to Anderson, California residents. Aside from our document service, we will also offer document research, court filing, and medical and legal copy services. Litigants are strongly encouraged to contact us for all of their process service needs.