Subpoena Process Sevice in Anderson, California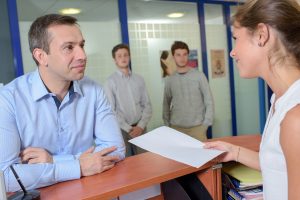 Satisfying court deadlines while also remaining on the correct side of the law can be difficult for private citizens when trying to serve witnesses and opposing parties with subpoenas. This is especially true when those you seek are proving difficult to find or avoiding your attempts to serve them with court documents.
For this reason, Accurate Document Imaging began offering subpoena process services to clients in the Shasta County area surrounding Anderson, California. Our fully licensed and bonded process servers are well-trained in locating and completing even the most difficult service of subpoenas in a timely and law-abiding manner.
Diligent about Deadlines
Since opening our doors in 2003, the Accurate Document Imaging team has been utilized by countless law professional and private citizens to carry out difficult subpoena process service tasks, often on a short deadline. Some clients need to notify witnesses to appear in court on their behalf while others are requesting tangible evidence they believe will support their case.
Either way, with court dates looming, address verifications and the location of hard-to-find parties, we know how vital successful subpoena service is to the continuance of our clients' cases.
Loyal to the Law.
The rules surrounding the service of subpoenas are often confusing to private citizens. Many do not understand when, how, and in what manner they are allowed to present witnesses with the documents related to their court case.
Accurate Document Imaging is well-trained in the law as related to the service of subpoenas. We always make it a point to find not just the easiest route, but also the most legally acceptable avenues to carry out the subpoena process service for our clients. Our team of process servers then file the necessary proof of service with the appropriate authorities, making sure that it has all been carried out as prescribed by state law.
The timely preparation and law-abiding service of legal documents should not be handled by just anyone. The complicated and detailed task of subpoena process service in the Anderson, Shasta County, California area, is best left to the professionals such as those employed by Accurate Document Imaging.