Copy Service in Cottonwood, California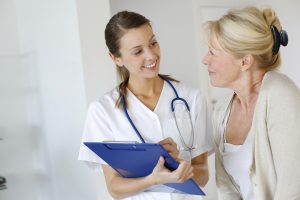 Clear copies, from bulk mailings to medical and legal photocopies, document reproduction services are a cinch with expert knowledge and the right equipment. Since 2003, the Accurate Document Imaging team has been dedicated to providing premier copy services in the Cottonwood, California, area.
Our bonded and insured document handling experts will recreate your documents in a timely manner, at competitive rates, and we guarantee privacy protection for your clients, your business, and you.
Affordable
The highest-performing and most reliable laser printers are often built for several functions that may include document scanning, copying, printing, and faxing capabilities. However, with prices reaching $10,000, purchasing the equipment necessary for producing high-quality copies is often left out of reach for local businesses.
Not only that, these machines are still quite large, despite several decades of technological advancements. For these reasons, the affordable copy services provided by the Accurate team offer savings on the purchase, maintenance, and vital office space to law firms, medical offices, and other businesses.
Timely
Due to sometimes very tight deadlines, many of the business owners and professionals who seek Accurate Document's reproduction services do so because they need the work done quickly. Others simply do not have the staff that is needed to create these copies in a short amount of time.
Traditionally, court documents including initial filings, summons, motions, and evidentiary submissions are held to a strict timeline. Attorneys must be sure that their clients' paperwork is accurate, complete, and filed on time in order to avoid delays in their legal cases.
Confidential
Your client's need for confidentiality is not to be taken lightly, especially in cases in which medical records are involved. For this reason, your clients' documents must be handled with care, in a controlled environment, throughout the entire reproduction process.
Your client's right to privacy is taken very seriously by the pre-screened and well-trained staff employed by Accurate Document Imaging. Our proven quality control practices decrease the likelihood that your documents will be misplaced and are, therefore, less accessible to outside parties.
Don't risk having your clients' information find its way into the wrong hands or allow delays in their legal cases. Accurate Document Imaging offers the most comprehensive copy services to the Cottonwood, California, area. We will ensure the protection of your clients' confidentiality while we reproduce your documents in a timely and affordable manner.