Court Filing Service in Cottonwood, California
Upon opening a law practice, many attorneys are ill-prepared for the large volumes of paperwork associated with representing their clients. There are so many rules regulating filing deadlines and how the documents are presented to the court. For this reason, many Cottonwood, California, lawyers will hire the team of professionals here at Accurate Document Imaging and take advantage of our affordable court filing service.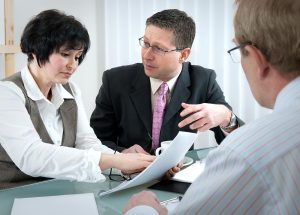 Affordable
Rather than spending precious time standing in long courthouse lines, hiring Accurate Document Imaging will free up more time for the more important aspects of fighting a legal case for your client. The time saved by hiring our company for all of your court filing services will translate into lower overhead as your law office employees will be able to focus on more important tasks.
Allowing an experienced outside company to handle your document processing needs will result in faster turnaround times for your cases and allow your practice to take on more clients, heavier workloads, and more complicated cases.
Professional
When it comes to court filing services, you must be sure that your clients' information will be kept confidential. The bonded members of the Accurate Document team are trained and experienced in providing the privacy necessary to protecting your clients. Not only that, our employees will also ensure that your court documents are prepared, signed, and filed correctly and on-time, every time.
We guarantee the work we do for the legal industry and, as such, have garnered a reputation as a professional court filing service company. We dedicate ourselves to providing nothing but the most reliable and professional document handling services in the area.
Establishing your law office as a force in the legal industry is not an easy task. Therefore, it's a good idea to allow your staff to work on your clients' cases rather than standing in long lines. You can count on Accurate Document Imaging to provide the most affordable and professional court filing services in the Cottonwood, California, area.