Process Serving in Cottonwood, California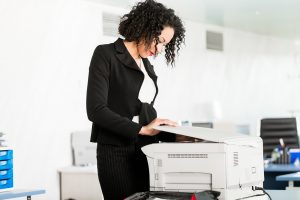 Many attempts at serving court documents on witnesses and opposing parties by private citizens are more than just difficult, they are also, quite often, incomplete or all-together unsuccessful. Failing to locate these individuals and serve them with the necessary papers prior to court deadlines can have disastrous effects on one's case.
In order to assist Cottonwood, California, litigants in keeping their cases moving forward, Accurate Document Imaging provides experienced process serving to private individuals, attorneys, and government agencies.
We Locate
The most difficult hurdle encountered by those needing to serve a witness or opposing party with court documents is in locating them. People move, sometimes for the purposes of evading court cases or process servers. Accurate Document Imaging has the tools and expertise to locate these hard-to-find parties to your case in a timely manner, leaving you free to concentrate on other aspects of your court case.
We Serve
There are many legal, and illegal, ways to serve witnesses and opposing litigants with court documents and choosing the wrong route will negatively affect your case. Hiring a knowledgeable team, like that employed by Accurate Document Imaging, will ensure that your process serving attempts are not only successful, but also legal because they know the laws associated with this task.
We File
Filing a proof of service with the courts requires a trip to the courthouse, metal detectors, and long lines at the clerk's office. Many litigants do not have enough hours in the day to tend to their own needs, let alone trying to complete these filings in the short period of time that these offices are open. Once the process server assigned to your case has successfully served the papers in your case, he or she will stand in those long lines and file a proof of service for you.
Don't let a missing witness or opposing party stop your case in its tracks. With the help of Accurate Document Imaging, the process serving of the court documents in your Cottonwood, California, case will be handled professionally, legally, and on time.
We also offer medical and legal copy and document research services to local residents and law offices, so no matter your needs, our team will be sure that your case is being properly handled.