Subpoena Preparation in Cottonwood, California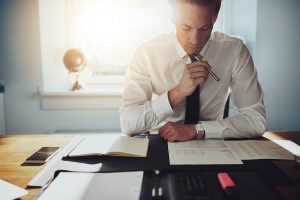 In most civil cases, litigants will use subpoenas to demand witness appearances or the production of documents, materials, or other evidence they believe will support their claims in court. Especially useful in cases with uncooperative witnesses, the subpoena preparation services offered by Accurate Document Imaging in the Cottonwood, California, area ensure the timely delivery of these court-ordered commands.
Our team is well-versed in the preparation of these requests which greatly reduce the chance of missed deadlines, unavailable evidence, delays, and even an outright dismissal of your client's case.
Professional
The extensive team of document preparation professionals employed by Accurate has only one interest and that is to ensure that your client's subpoenas are prepared and issued as mandated by law. We have been offering subpoena preparation since opening in 2003 and have since become known as a trusted resource within the legal industry.
We will approach each case with the same attitude, whether your client is the plaintiff or the defendant. At the same time, no two cases are alike and our hands-on approach helps us create subpoenas tailor-made for your client's situation.
Knowledgeable
Issuing a subpoena requires careful attention to detail and procedure. For example, several copies of each document may be required. Also, the type of command you are issuing within a particular subpoena as only one of two types will be appropriate. One type, a subpoena ad testificandum will be used to call a person to testify before a legal authority while a subpoena duces tecum is issued when demanding tangible evidence.
The procedures for preparing subpoenas vary by jurisdiction and knowing these rules is a top priority at Accurate Document. Our staff will closely review the details of your request to determine which type of subpoena will be required for each specific situation. The subpoenas we issue will be correct and complete the first time ensuring they can be served legally and on time.
Subpoenas are court-ordered commands that will be denied or easily defended against if they are improperly prepared. Therefore, it is important to consider hiring an outside company, such as Accurate Document Imaging to handle your firm's subpoena preparation in Cottonwood, California, and its surrounding areas.