Court Filing Services in Anderson, California
Failure to file court documents in a timely manner can cost litigants both time and money. Not only that, standing in line at the courthouse can eat up time that would be better used in other areas of fighting a court case. The professionals at Accurate Document Imaging offer court filing services to Anderson, California, residents and their lawyers – allowing them to focus on the more important aspects of their cases.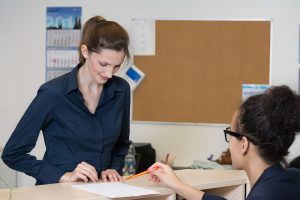 Confidential
Being involved in a court case is stressful enough without worrying that your personal information may be put at risk. Most litigants are required to provide the courts with pieces of information they would not want to be known by other members of their community. Here at Accurate Document, we pride ourselves on keeping our clients' information safe and confidential. Our staff is highly experienced in the day-to-day filing of court documents and take your need for confidentiality very seriously.
Reliable
At Accurate Document Imaging, we understand the time and headache associated with a visit to the courthouse. Clients and lawyers alike are busy people and don't have the time or the patience to drive into town and stand in long lines. You can count on our team of professionals to carry out all of your court filing services correctly and on time. We even assist our clients in finding all the necessary paperwork for their case and ensure that it has been filled out properly.
Whether you need to file, respond to a complaint, or provide the courts with other documents related to your case, the experts at Accurate Documents Imaging can be trusted to provide reliable and confidential court filing services for all of our Anderson, California, clients. The next time you need litigation support services, be sure to contact us to keep your case moving along in a timely manner.