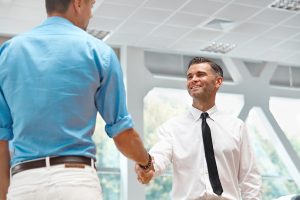 Process Serving in Corning, California
Once a court case has begun, the plaintiffs and defendants alike will be held to some very strict standards by the court. There are deadlines that have been put into place detailing how and when court documents are to be handled, filed, and submitted to the opposing party and the court handling the case. Accurate Document Imaging has perfected the art of process serving in Corning, California, since opening its doors in 2003.
Client-Specific Service
Accurate Document Imaging is recognized by local legal professionals as the premier provider of process serving. However, we also provide our services to private individuals. We assist each client every step of the way, beginning with document research and the initial filing and ending only when your case is complete.
Our employees are well-trained in locating hard-to-find parties and handling cases involving a high number of those needing to be served. In addition to process serving, we will then sign and file the required proof of service with the appropriate court clerk's office.
Time-Sensitive Service
Locating the necessary documents, completing them correctly, and locating parties involved in your case often proves difficult for private litigants. Many of our clients have come to us as the filing deadline was looming. Luckily, our staff has the experience needed to quickly complete these tasks on behalf of our customers.
Legal professionals in the area know how important it is to focus on the legal aspects of their clients' cases. Attorneys and their clients save money while also having more time to prepare for court appearances by employing Accurate to handle all of their court documents.
The incomplete and late filing of court documents can be detrimental to one's case. The professionals at Accurate Document Imaging in Corning, California, will see to it that all of your process serving is designed specifically for your needs and completed on time.