Copy Service in Red Bluff, California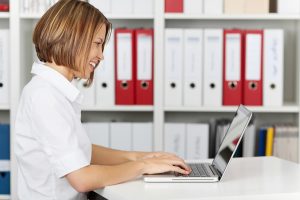 There is a high level of confidentiality and responsibility involved in the reproduction of medical and legal documents. The task of copying these sensitive documents should not be left to just any company. In legal cases, the chain of custody must be protected and medical institutions have a duty to protect their patients' records.
Since 2003, the knowledgeable staff at Accurate Document Imaging has provided nothing but the safest and most accurate copy services to its Red Bluff, California, clients.
Accuracy
Clients seek our copy services when they need to be sure that their documents are well protected from being misplaced, damaged, or disordered during reproduction. Those employed at Accurate are dedicated to rigorous quality-control processes to ensure that your documents remain organized.
Our medical copying services can be performed on-site so these documents never leave your premises. Our staff will come to your offices, when it is convenient for you, remove all binding materials such as staples, scan the documents, and then return them to their original state. The licensed and bonded specialists at Accurate have an established track record of providing timely legal copy services, as well. Accurate Document Imaging will even provide you with identical digital archives for your records.
Security
Sending your sensitive materials to an off-site, third-party, processor can have major impacts on your legal case. These often uninsured companies are not legally bound by the rules of confidentiality and chain-of-custody.
In comparison, the professionals at Accurate Document Imaging have a proven reputation for supplying clients with the most secure document management services available. They hold themselves highly accountable for the security and safety of their clients' medical and legal document reproduction. This cost-effective service will allow you to focus on the other aspects of your case.
In addition to the medical and legal copy services available from Accurate Document Imaging, we also offer other litigation support services such as document research, court filings, and process serving for our Red Bluff, California neighbors. Be sure to contact us the next time you need secure and accurate document copy services.