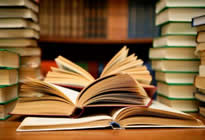 Red Bluff, Tehama County Court Research Service
Timely court research & document retrieval services
In today's hectic world, time is often of the essence, and there is certainly true in the legal profession. Many Tehama County attorneys and paralegals simply lack the time needed when it comes to handling court research. We handle the time-consuming details of court research, freeing up our clients to focus on more important aspects of their jobs.
There are many aspects to court research that attorneys need to consider. These can range from examining mortgage documents to checking out marriage licenses and divorce decrees. While court research is far from exciting (for most), it is a necessary part of the legal process. At Accurate Document Imaging, handling court research is just one of the ways that we free our clients from the often time-consuming aspects of working on legal matters.
While there are other companies out there that claim to offer the best possible court research services, Accurate Document Imaging takes great pride in delivering on what we promise. When it comes to dealing with the hassles of court research in Tehama County, we are able to find and copy and all court documents needed to assist you in whatever capacity you might need. Give us a call today and let us show you why we're the right company for your business.