Copy Service in Weaverville, California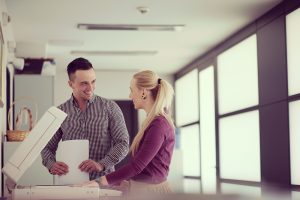 The document reproduction of high volume bulk mailings and other photocopy tasks have the potential to draw a staff member's attention away from their work for long periods of time. Inexperience in doing so can also lead to unfortunate delays and detrimental mistakes. In these cases, professionals should rely on the copy services offered by Accurate Document Imaging in Weaverville, California to ensure accuracy and their clients' confidentiality, especially when the work needs to be completed in a timely manner.
Confidential & Secure
Since 2003, the licensed and bonded experts employed by Accurate Document Imaging have been providing nothing less than the most secure copy services to clients in and around Weaverville, California. No matter the content needing duplicated, the nature of your client's documents will be handled with the most utmost respect in regards to confidentiality. All of our document copy services are handled in a controlled environment ensuring that any personal information is kept private.
Timely & Accurate
Accurate Document Imaging possesses the equipment needed to quickly and accurately reproduce both legal and medical documents. We make it a point to adhere to deadlines, whether they have been implemented by our clients or the court system. Our employees are highly skilled in the use of the latest technologies in order to copy, collate, and bind a vast array of documents including transcripts, reports, and records. We also guarantee that all originals are returned to their original state upon completion of the job.
The complicated task of reproducing important documents should not be left in the hands of inexperienced employees using outdated equipment. The benefits of hiring Accurate Document Imaging for our Weaverville, California, copy services greatly outweigh the headaches caused by the potentially insecure, late, or incorrect efforts of untrained individuals. In addition, we offer several other expert document handling services including research, subpoena preparation, and court filing.