Legal Photocopy in Weaverville, California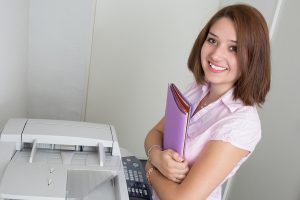 Preparing court documents, from research and initial filings to subpoena preparation and service, is a complicated process. Inexperienced individuals and legal support teams can easily find themselves making mistakes, potentially leading to missed deadlines or broken confidentiality.
Since 2003, Accurate Document Imaging has been providing nothing short of the best legal photocopy services to Weaverville, California, and other nearby law firms. Our highly-trained and bonded staff members are well-versed in providing secure and time-sensitive court document preparation.
Solid Deadlines
Failing to prepare the appropriate documents for a legal case often leads to missed deadlines which, in turn, can cause court dismissals and lost clientele. Hiring Accurate for all of your legal photocopy needs will ensure that your clients' court documents will be completed correctly and be ready for filing ahead of prescribed deadlines. Our knowledgeable staff members will prepare your documents the right way, the first time, allowing you and your staff to concentrate on more pressing matters.
Secure Services
We know how important client confidentiality is to the reputation of a law firm. Legal cases, no matter their nature, require an attention to detail and client protection unmatched by other, subpar, service providers. Accurate Document Imaging employees undergo rigorous background screenings and training in order to provide the most secure legal photocopy services available in the area.
Law firms should not allow their clients' cases to be derailed by avoidable mistakes, nor should they risk the dissemination of confidential information. For this reason, Accurate Document Imaging is the only logical choice for legal photocopy services in the Weaverville, California, area. In addition, many of our customers take advantage of the document research, process service, and court filing that we offer at competitive rates.
Request Services Now!