3 Ways Professional Court Filing Services in Shasta County Can Help You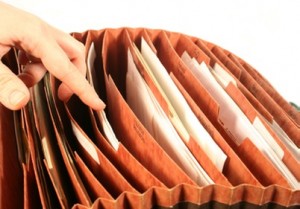 Professional court filing services are useful to seasoned attorneys and individual clients. In Shasta County or any other California county, you must file the appropriate documents with the appropriate court at the appropriate time to initiate any legal action. This time-consuming task can often be a stressful hassle for many attorneys, taking unnecessary time and effort out of their busy schedules. Here are the top 3 ways that hiring a Shasta County Court Filing service will benefit your case:
An untimely court filing can cost an attorney their reputation, and can cause a client to lose their case. A Shasta County Court Filing service will ensure that your case is filed on time, every time. Even the most competent attorney can sometimes become overwhelmed with the amount of work they have to get done, and standing in line to file a court case should be the last of their worries when they have more important matters on their hands. Make sure your time and energy can be spend on the more vital aspects of the case by hiring a professional court filing service to handle your legal court filing needs.
Hiring a Shasta County Court Filing service will save an attorney time and will save a client money. A trip to the courthouse to file a case will easily add up in billable hours, costing a client hundreds of dollars, and causing a hassle to a busy attorney who has to waste time in line. By hiring a professional court filing service, waiting in line is no longer an issue, and attorneys and clients can rest assured that their case will be filed efficiently at a rate that will save them money and the hassle of having to file themselves.
In today's busy world, your time should be spent wisely. Don't dedicate precious time to tasks that you could delegate to other people. You hire secretaries and assistants to help you at your office, so why not hire a Shasta County Court Filing service to help you take care of your legal court needs? Ultimately, that's more time you can be spending on more important work or with your family.
It's important to do your research on professional court filing services in Shasta County, and think twice about how much investing in this service can help your law firm. Although a small task, filing a court case eats up time and money, and adds to the stress of any case. Let professionals handle it for you, and take the worry off of your hands.
For more information about professional court filing services or hiring a Shasta County Court Filing service, contact Accurate Document Imaging today. Since 2003, Accurate Document Imaging has been a trusted provider of reliable and convenient professional court filing and legal court services. For questions about the services Accurate Document Imaging offers, call them at (530) 224-9980 or email them at [email protected].