How to File for (and Survive) a Lawsuit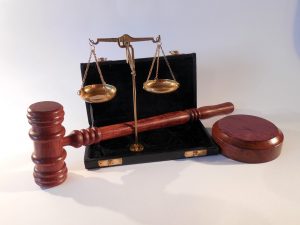 Going to court is a hassle. You've already been dealing with that insufferable miscreant for too many months or years and now you're taking him to court or, if you have a judgment, filing a lien against his property or a notice for him to appear. If you're the lawyer, it's just another day at work. Regardless, though, there are countless court documents that need to be filed throughout the course of a case and it seems that one can never be sure if there's yet another form to be filed. Before delivering your documents for court filing in Redding, make sure you understand which documents need to be filed. Here's a short overview to get you started.
Initiating the Lawsuit
Remember the insufferable miscreant? Since he has apparently not been responding to any of your respectful requests to pay for the services you provided for him, you've decided to go legal. To file a lawsuit, you first need to deliver notice of your intention to sue. You will do this with a complaint (or petition) to the court, in which you will need to outline your case against him (the defendant) and finish it with a demand for a judgment against him.
Next, you will need to file a summons, which is the official name for the process of delivering your complaint to the defendant and giving him a certain amount of time to respond. The summons must be delivered via a process server, requiring yet another document.
Navigating the Lawsuit
If you've contracted an attorney to handle your case, he will take care of court filing procedures. However, if you've decided to handle your own case, particularly if the amount being claimed is small, you'll need to stay on top of the process. If the defendant delivers an answer to your complaint, you can file a counterclaim.
Sometimes, the defendant or a witness has documents or evidence that you want to bring onto the table to support your case. In this case, you'll need to issue a subpoena. Essentially, a subpoena is a court order demanding that the witness appear or the documents be produced. If they don't comply, they will be subject to either civil or criminal contempt of court charges.
Getting through a lawsuit is tough business. Not only are you dealing with someone who has already made life difficult for you, but you are also dealing with endless court filing requirements. Do yourself a favor. Enlist the help of a professional court filing service in Redding that can make at least one thing in your legal case a bit simpler.