5 Tips to Avoiding Process Service Roadblocks
There are many reasons someone would file suit against another. It may be in order to seek a divorce, be paid for services rendered, or to recover funds that have been loaned. In any case, once the lawsuit has been filed with the courts, the defendant must be notified of your intent. However, you may not know the whereabouts of the defendant in your case and this can lead to long delays. Luckily, a growing list of directories available on the internet, when paired with some traditional methods, have made finding anyone a breeze.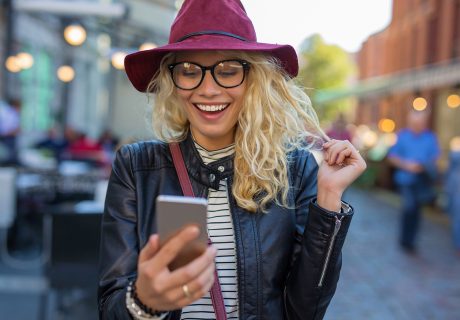 1. On the Web
Perhaps the easiest place to begin looking for someone that you need to serve with court papers, the internet is accessible from nearly everywhere and on a host of devices. One simply needs to enter as much information as they have available into a Google search. Results will vary from free and paid directories to social media sites and business websites.
If you have social media accounts of your own, your chances of finding someone are even greater as you will have access to the accounts of other users with filters available for your searches.
2. Through Publication
Though not available for every case and oftentimes requiring permission from the courts, process service via publication will fulfill the service requirement. You simply need to know the area in which the opposing party is residing and publish the summons and complaint in the classifieds section of their local newspaper.
In some cases, service by posting a notice at the courthouse is also allowed, but many jurisdictions require you to obtain a fee waiver as this proves your inability to pay for a newspaper ad.
3. By Mail
If you are unable to obtain the right to complete the process service by publication and have searched the internet to no avail, it may be time to visit your local post office. Many do not consider the vast amount of knowledge about each of us to which the United States Postal Service has access.
You can first try sending a piece of mail to the defendant using any former address that you have on hand. Under your return address, write "Return Service Requested. Do Not Forward." If he or she has filed a forwarding address, you will receive the letter back with the new address attached to the front of the envelope.
4. Find Family
Due to family loyalty, contacting family members will probably be a last-ditch effort in finding the person you seek. If you must resort to this tactic, begin with a clear explanation of why you are looking for them. You might try a quick email or telephone call as you never know how readily the opposing party's family members will give you the information.
If the defendant's family members are hesitant to provide his or her contact information, experts suggest offering your own and asking them to pass it to the person in question. The family may not know how the defendant will feel about being sued, but you never know, as in the case of divorce, he or she may be just as eager to proceed with the court filings as you.
5. Past Employers & Properties
If you've exhausted other avenues in your search, finding the defendant's former employers and current property holdings may be of use to you. Employers, especially if the person you are searching for has worked for the business in the past year, usually have updated addresses. This is mostly for the purposes of sending tax forms such as W-2s at the end of the year.
Additionally, if you believe the defendant owns any property, that county's tax assessor's office can search the tax rolls for you. You can also get this information from the county's registrar. You simply need to know the name of the defendant.
In conclusion, you may not know exactly where the defendant is when you need to proceed with process service in your case, but as they say, "There's more than one way to skin a cat." Just begin with the easiest route and proceed from there.