Legal Document Copying In Red Bluff, CA
Copying Your Documents in Red Bluff to Get You What You Need Now
In today's world, it seems as if everything needs to be imaged. Lawyers rely heavily on having documents that are accurate, efficient and secure, which is exactly what an outside agency can help to provide you. Regardless of whether you need something filed with the courthouse, copied by a certain deadline or anything else for your business, there will be someone who can step in and handle it all for you in no time at all. Depending on what you need done, the professionals will strive to have it done is as short of a time as possible. Everything you need to help keep your business operating at peak efficiency is right here waiting for you with a third party agency. Don't feel overwhelmed or stressed when you can enlist the assistance of a professional to handle the little things that you don't have the time to do.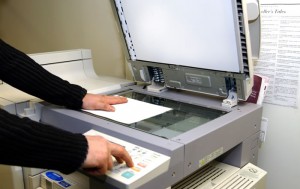 When it comes to affordable and fast legal photocopying services, you want to ensure you are getting one of the best in the industry. Having an experience service on your side ensures you are going to get the best legal copies for your specific firm's requirements and specialty areas of service. You need to ensure you are getting copies made on the finest duplicate machinery. Using a top-notch piece of equipment means that you will not have to worry about stapling, collating, paginating or binding any important documents. The company will already have that taken care of for you right from the beginning. Everything is completed to your specific criteria and specifications, so you will be able to review the documents and distribute them in a timely fashion.
As a lawyer, it is important that you have licensed and bonded individuals to handle your document copying in Red Bluff. When you have a company that can handle reproducing all of your documents in a timely fashion, it ensures you have the time needed to work on other important components of your business. Having a service to handle duplicating transcripts, reports and other important memoranda ensures you will not be bogged down with the little things that need completion. It is also important that you have a company who can offer you rates that are competitive with the market today. Choosing a company with a proven record of accomplishment is also important in today's society. You don't want to spend time and money on a company who cannot deliver what they promise. If you hire a professional company to handle your document copying in Red Bluff, you want to make sure they know what they are doing right from the start. Not only will it help alleviate stress and anxiety from your already busy schedule, but it will also allow you to spend your time focusing on the case at hand.